Item Count:
0
Sub-Total:
$0.00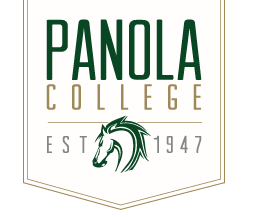 Announcements
---
Online orders may take up to 24 hours to be processed.
Any order placed on/after Thursday might not get shipped out until the following Monday.
UPS & FedEx do not deliver or pick up from us on Fridays.
Thank you for visiting YOUR Panola College Store, we look forward to serving you!
As Panola College continues to monitor the outbreak of COVID-19 (coronavirus) the safety of our students, employees, and community remains our top priority. Please visit https://www.panola.edu/public-relations/coronavirus for updates. We have compiled a list of the most frequently asked questions for students, faculty, and staff. You can view the list by clicking HERE.
The Executive Council approved a face covering policy that is now in effect until further notice. The policy follows guidelines from the CDC (Centers for Disease Control and Prevention) and Gov. Abbott's executive order. You can view the policy by clicking HERE.
Please take note of our planned closures for 2020:
November 23-27 – Thanksgiving Holidays
December 11, 2020-January 4, 2021 – Christmas Break

We appreciate your business!

Panola College Store
---
Store Hours:
Monday - Thursday: 7:30AM-5:00PM
Friday: 7:30AM-12:30PM