Item Count:
0
Sub-Total:
$0.00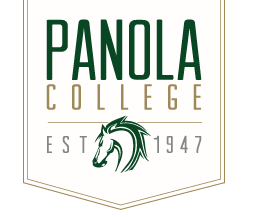 Announcements
---
Textbook purchasing for Spring Term begins on January 3rd.
May 1, 9am - 4pm
May 2, 9am - 4pm
May 3, 9am - 4pm
May 4, 9am - 4pm
May 5, 9am - 11am
Please take note of our planned closures for 2023:
January 16th – Martin Luther King, Jr. Day
March 13th – 17th – Spring Break
April 7th – Good Friday
May 29th – Memorial Day
June 19th – Juneteenth
July 3rd – 4th – Independence Day
August 31st – Inventory
September 4th – Labor Day
November 20st – 24th – Thanksgiving Holidays
December 15, 2023 – January 2, 2024 – Christmas Break
Online orders may take up to 24 hours to be processed.
Any order placed on/after Thursday might not get shipped out until the following Monday.
UPS & FedEx do not deliver or pick up from us on Fridays.
Thank you for visiting YOUR Panola College Store, we look forward to serving you!
We appreciate your business and your support of Panola College!
Featured Items



Panola College Store
---
Store Hours:
Monday - Thursday: 7:30AM-5:00PM
Friday: 7:30AM-12:30PM